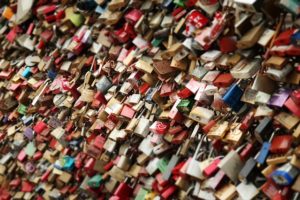 Getting locked out of your home or car late at night or at the oddest hour of the day is something most of us have faced at least once in life. Chances are, some of us get locked out regularly and still don't remember to keep our keys in a place where we can find them. The only person besides friends and family that you can call during this time is a Professional Locksmith.
Locksmiths are experts in lock picking and other lock related areas. Their services are available 24 hours a day, making them one of the few professionals who work around the clock. Besides owning other sophisticated pieces of equipment, every locksmith has a professional lock pick set which consists of hand picked specialized tools that can open any lock with a little effort and a lot of expertise.
Lock pick sets have always been viewed with curiosity and enthusiasm. It's probably the "can he, or can't he" part of a locksmith's job that attracts others into trying their hand at lock picking. Because of the increase in demand, many companies now sell professional lock pick sets in stores and online. They carry everything you'd need to pick a home or car lock. Most lock pick sets carry the standard lock jigglers, tension tools, screwdrivers and precision picks.
Benefits of having a professional lock pick set
•If you're stuck in middle of nowhere without car keys and the phone doesn't work, having a professional lock pick set will be very helpful. If used cautiously, it can open a car door easily.
•Old boxes, containing jewelry or family heirlooms seldom have keys available. It is very useful to have a lock pick set handy for such situations, rather than waiting for a locksmith to arrive.
•If kids get locked inside a room or a closet, having a lock pick set somewhere close will get them out without much panic.
•When you are on a trip to a foreign country speak your language, keeping a lock pick set in tow can be considered as one of the ultimate survival tools. Remember, tools in a professional lock pick set can be easily used for other purposes like fixing watches and small machines.
•Buying an old property is always adventurous. While snooping around, you could find a hidden safe or a door that can't be opened with the keys your real estate agent provided. A lock pick set ensures you have fun unraveling the mystery!
Owning a professional lock pick set can be fun and educational but always remember, there will be situations when an amateur using a lock pick set can seriously damage the lock or injure the person using it. Professional locksmiths are trained to handle lock picking without causing harm to the property or assets and must be consulted in dire situations, when you get locked out of your house, car or lose important keys.