Locksmith Hollywood FL
Unlock Houses | Locksmith For Cars | Lockout Services
Accept Credit Cards

Affordable Locksmith Hollywood FL | Also Serving Pembroke Pines & Miramar FL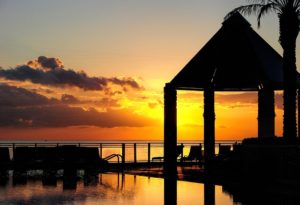 When you lead a busy, active life in beautiful Hollywood Florida, you may cruise around town running from home to work to fun, after-work activities with family and friends. Your days and nights are filled with plans, and the last thing you have time for is to contend with things like stolen car keys or you have lost them.
Unfortunately, your home, car and keys to the office can get lost or stolen. You may also accidentally leave them behind a locked door. When these things happen, you have no choice but to put your life on hold while you try to recover those keys. By calling Florida Mobile Locksmith, Hollywood FL to aid you, you can quickly and easily recover your keys.
A Variety of Lockout Services
Certain situations call for specific types of services. If your keys are locked inside your car, you may simply need a Hollywood Locksmith company to pop open your car door. If you dropped your keys in a mall, you will need to have new keys made for all of your locks or will need to have the locks re-keyed.
In addition to these services, you should be aware that there are different types of locks that you may have. These include deadbolt locks, slip bolt locks and more. When you call a Locksmith in Hollywood FL to your location for assistance, you want to call a professional who has years of experience working with a variety of locks. By choosing a Locksmith in Hollywood FL with years of local experience, you can ensure that the professional has the knowledge and skills necessary to provide you with fast, effective results.
Find Locksmith For Cars in Hollywood, Dania & Hallandale Beach
Many companies offer Car Locksmiths in Hollywood FL services, but not all of these companies are local companies. Some companies advertise that they provide services in the local area, but they are headquartered outside of town. In some cases, they are based in a town several hours away! Nobody wants to wait around for a locksmith to drive in from out of town when a local Hollywood locksmith company can provide faster results. Furthermore, some of these out-of-town companies add a travel surcharge to their cost because of their time and expense associated with traveling. You don't have to pay this surcharge when you choose to use a local company.
Local Locksmith in Hollywood FL
Calling a local locksmith in Hollywood FL is an excellent value. Your time is worth something. If you are missing work because you have locked your keys in your car, you may literally be losing money in the form of lost income while you wait for a Locksmith Hollywood FL company to arrive at your location and provide assistance. Of course, there is also value associated in enjoying your free time with family, friends, recreational activities and more. By calling a locksmith that offers fast, local services and that offers 24-hour emergency services, you will never have to wait long to resolve your lock issues.
Hollywood Residential Lockout Services
Being locked out of a door can be stressful and inconvenient. When results matter, you want to call a Local Hollywood locksmith FL company that will provide you with prompt service and that offers 24-hour emergency service for around-the-clock assistance.  Affordable Locksmith can assist to provide Fast Reliable Service, you can always depend on our help for all your lock & key needs in Hollywood FL .You also want to ensure that the company you call is based locally, offers affordable rates and has years of experience working with a variety of locks. You may be stressed out right now, but the help you need is just a phone call away.