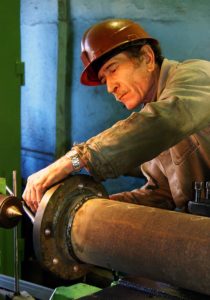 A lot of people today want to know how to become a locksmith. There are lots of different ways on how to become a locksmith but the person planning to learn and take on this kind of skill and profession must be 100% sure and devoted. In other words, in order for you to become a locksmith, you must also make sure that you will give it all and dedicate your full time in learning the different techniques and ways that will make you become a great locksmith.
Every now and then, there are some people that encounter lock problems on the doorways that they need to pass. Almost all of the doorways being made and used today have locks. Sometimes, some the keys to those locks are lost or much worst, some locks are broken. This means that there is a need for a locksmith. Locksmiths today are very in demand because of these kinds of problems and issues. In other words, a lot of blacksmiths are being summoned by many people today just to fix and open the broken locks that they have encountered. This means that locksmiths are very important people that gain a lot of income working for others just to fix and install locks at their homes.
If you want to become a locksmith, the best and easiest way is education. Though becoming a locksmith doesn't require official education, it still does need and require an apprenticeship and extensive training in order to become a certified and legal locksmith. This means that Locksmithing may not need a proper educational course but it requires a lot of training and effort in order to become skilled and excellent. There are also some courses that include the study of picking locks, rekeying, code cutting, business organization, and safe combination changing. These are the types of trading courses that is often being practiced by a person that will engage themselves into the locksmith industry. Sometimes, the training that you are able to get from your teachers depends on where you live. Apprenticeship may sometimes last for 4 years, but these positions are paid.
Another way on how to become a locksmith is through certification. Obtaining and achieving a certification is not actually a legal requirement in the locksmith industry. However, achieving and obtaining a certification will provide the person whom wants to become locksmith gain credibility and the chance to improve their potential. Some of the legal associations in other countries provide exams and tests that will decide if a locksmith will be allowed to operate and be certified as a great locksmith. In other words, there are some locksmiths in other countries that are testing and providing those whom are not yet recognized in the Locksmithing industry.
Personal characteristics are also a great way of learning the ways and steps that will make you become a Locksmith. This means that there are some people that don't really require training and education. Sometimes, some people just figure out that they already have this kind of skill and they are very good at it. Self learning and motivation is also one of the best and most effective ways how to become a locksmith.
You can start educating yourself by reading this article on the types of locksmith we provide you!