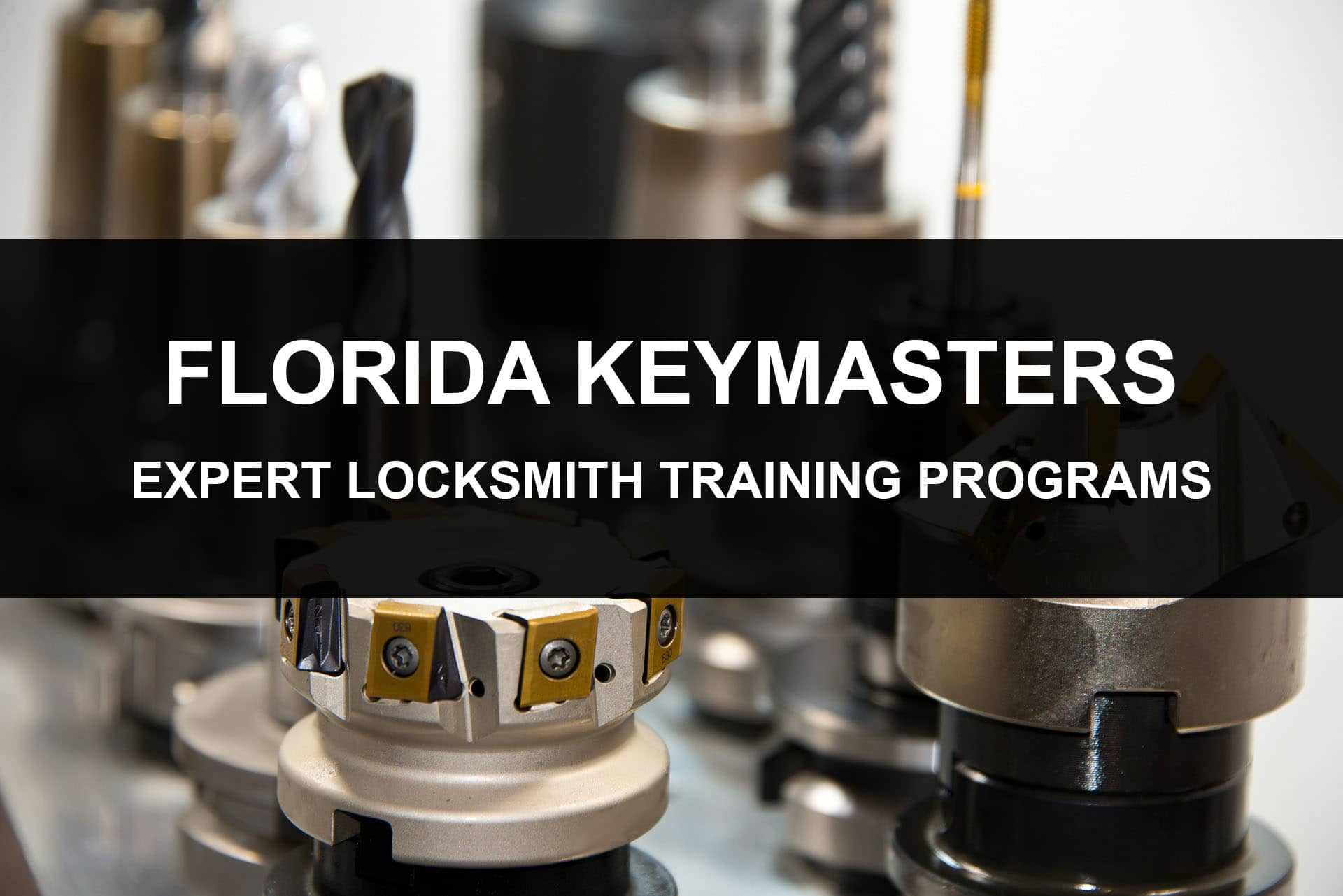 Getting Started on Locksmith Training
The first step in obtaining certification is to undergo locksmith training in a program that The Associated Locksmiths of America has endorsed. Fill out the above form & we will send you our weekly Webinar Links & Videos  The organization sponsors over 100 classes, seminars and conventions at the local, state and national levels. Anyone may complete the program through classroom instruction or distance learning.
Aspiring locksmiths have two options. They can enroll in a locksmith program or get into a locksmithing apprenticeship. Either way, they can learn through hands-on experience with both traditional key and lock installations and security systems.
It is important that an aspiring locksmith has good coordination and dexterity. They should also have good communication skills as they are expected to work with customers and other security professionals.

Becoming a Certified Locksmith
Locksmithing certificate programs teach students areas like residential and automotive locksmithing, detention locking systems and types of locks. Completing the requirements allows students to proceed to taking the exam for licensure and certification. The ALOA issues the certification that proves the locksmith is competent in all locksmithing procedures.
Passing the exams allows them to become a registered locksmith or a certified registered locksmith, certified automotive locksmith, certified master locksmith or certified professional locksmith. These professionals can work as a 24-7 Miami locksmith or take jobs in cities and towns all over the country.
Locksmith Exam
Certification exams for locksmiths include written tests. It also tests ten mandatory areas of expertise. There are 250 items on the exam, and the examinee should get at least 70 percent of the total test questions right to pass. The test covers key duplication, key blank identification, codes and code equipment, mailbox and cabinet locks, lock opening techniques, lockset servicing and functions, cylinder service, key impressioning and master keying basics.
Locksmiths who wish to obtain more certifications in areas other than the ten mandatory areas of expertise also have a lot of options. In fact, there are 26 different elective exams. This includes areas like safe deposit locks, automotive locks, alarms and advanced master keying.
Schools that Offer Locksmith Programs
Schools that offer locksmith programs include Ashworth College, Penn Foster Career School, Indiana University, Iowa University and New England Institute of Technology.
Career and Professional Development
The ALOA provides training and continuing education programs that can provide locksmiths with the career advancement they aspire to. Locksmiths will get the chance to upgrade their skills and earn additional certifications. ALOA members can also take advantage of online stores for their resources.
In addition, there are scholarship grants for qualified locksmiths from ALOA and the Safe and Vault Technicians Association. With this, Miami locksmiths can take courses at the annual convention for free. Typically, the scholarship package includes two half-day classes, four full-day classes, three-day security expo admission, two evening seminars and admission to the banquet and kickoff party.
Moreover, ALOA offers aptitude, character and financial scholarships. What is great about these scholarships is that previous recipients can still be qualified. This means locksmiths have endless opportunities to develop their skills and knowledge to make themselves more attractive to employers.