Automotive Locksmith
Locked Keys in Car | Ignition Repair | Car Key Replacement
Accept Cards & Cash Payments

Expert Car Locksmith Services at Affordable rates
Looking for an Expert Locksmith service provider in Florida? Mobile Locksmith Florida is the best choice because we are known for our quick and reliable services in the neighborhoods of Miami, Broward & West Palm Beach Counties. We've been providing car locksmith services in town for a while and created a strong chain of satisfied customers. As a Professional Locksmith service provider we believe in customers satisfaction along with affordable rates for all kind of locks including Smart Key Programming, Car key replacement, Laser cut car keys, emergency entrance and exit, ignition repair and broken key removal. Since we are a local based Locksmith company we know surroundings better than other and understand your problem. We are a 24/7 Local Locksmith service provider so, Our experts will reach you in the middle of the night even if you need transponder key programming. Our automotive locksmith services are also available for boats, crane and heavy vehicles. Call us in the time of need because we have the best automotive locksmith experts. Below are some of the automotive locksmith services we provide…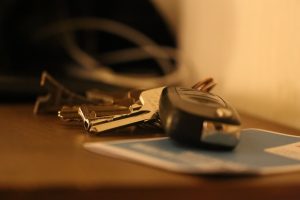 Remote Key Fob Programming
Standard Key Fobs usually has remote access to your trunk and door locks of your vehicle. So exactly like a transponder key, they have to be programmed accordingly so it can connect with the vehicle and communicate properly. Car Dealerships also replace Remote Key fobs but it can be a costly solution. But our experts at Mobile Locksmith Florida can assist you here and they have the skills to program remote key fobs which are usually pocket friendly for our customers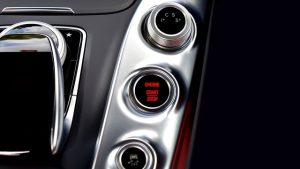 Ignition Repair & Replacement
Mobile Locksmith Florida specialize in Ignition Repair & Replacement Services. Our Technicians have skill set to diagnose and fix a wide range of ignition problems. Our vans have latest diagnostic tools to identify the cause of the problem, and the expertise to repair or replace as per the solution needed. In cases like worn out tumbler or damaged solenoid car ignition has to be replaced usually. Call us for affordable ignition repair & replacement services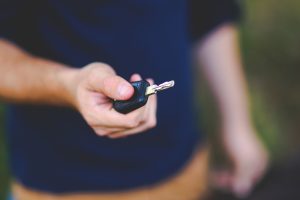 Car Key Replacement Service
Have you lost your car keys? Mobile Locksmith Florida can come within 20 minutes to make you a new key. From traditional old model car keys to latest Push Start Key replacement, our vans are well equipped to do the job on site. Car dealerships are usually expensive solution for car key replacement but we can provide affordable rates with quick service. Plus we can make a spare duplicate key if you want at a cheaper price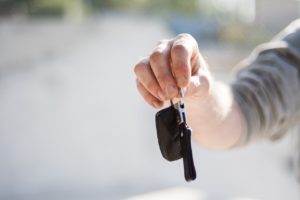 Locked Keys in Car? Fast Car Unlock Service
Mobile Locksmith Florida provides Fast Car unlock services. We are expert in Car Lockouts and our pros can visit the site in upto 20 minutes. Our car locksmiths handle 100+ car lockouts every month so we know the quickest way to unlock your car door. From Slim Jim method to Lock picking, we have all necessary equipments onboard in our vans to unlock your car door fast. Lockouts can be stressfull but we handle emergency situations like these everyday so just give us a call…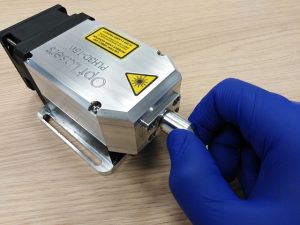 Laser Cut Car Keys
Laser Cut Car keys are now a days popular because of their accuracy & precision.  Laser cut ensure a better quality cut than any standard key cut. Mobile Locksmith Florida vans are equipped with Laser key cutting machines to provide the job on site. Keys are cut using a CAD (Computer Aided Design) Software and are handed over to customers within minutes. Not all locksmiths have these latest tools to Laser Cut Car Keys that's why we have the distinction in this area. This is an ideal solution in cases when you need emergency car key replacement asap.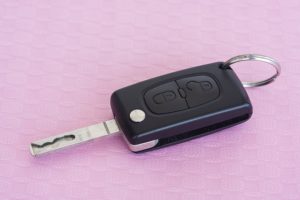 Transponder Key Programing Service
Modern Cars usually have Transponder Chips in key head which are connected to the car security system. If the chip is not programed, just the key is not enough to start the car by turning the ignition switch. We program Transponder Keys on site to work with the car security system. We have the equipment to program the chip as per VIN Number for all American manufacturers of cars including Ford, Dodge, Bentley, Chrysler, and others. Beside this we also do Push Start Key Programing
Truly Expert & Local Car Locksmiths
Mobile Locksmith Florida is the best platform to get a professional locksmiths near you in Florida
Not every locksmith you see online is trustworthy, expert, have proper certification and provide a reliable service.
The locksmiths we have are truly experts in their field and can manage any kind of lock
We ensure you that our locksmiths are trained professionals since they go through proper screening and have an intensive training before providing you any service
Our locksmiths can handle any kind of locks weather its automotive or just standard car door locks. We deal in all kinds of car brands including Bentley, Nissan, Honda and many more.