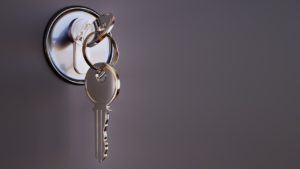 Lost keys are an inconvenience most of us can do without; however, forgetting where you left your keys or misplacing them is a fact of life for most of us. Fortunately, there are things you can do to prevent, or at least reduce the possibility of losing your keys.
If you are using keys, here is a checklist to help minimize your chances of losing them.
1.Ensure that you store your keys in the same place every time; use key hooks or trays in both your home and office to keep your keys safe.
2.If you are always on the move, a good idea is to use a key chain to keep your keys secure.
3.If you are prone to losing your keys, make sure that you keep a spare set in a secure location; somewhere where you will be able to access them in an emergency.
4.Consider changing your old fashioned keys for the latest in modern technology. There are now better ways to secure your home and your office without using locks that require keys.
Keyless Entry Systems
As our technology has improved and we have integrated the use of the internet with smartphones; we are now able to utilize various keyless entry systems to make it more difficult for thieves to gain entry into our homes. At the same time lost keys have become a thing of the past.
Some keyless entry systems have been used by businesses for a long time and the technology has now developed to the extent that it is now available for your home.
Cell Phone Locks
A cell phone lock is a lock that can be fitted to your door and that can be opened or closed by the use of a smartphone. Some systems only have a lock that you fit to your existing lock and can be removed when you move. Alternatively there are systems which are integrated into the network of your home, allowing you not only to lock your doors but also to control your lights, thermostat and other appliance within your home, even when you are not there.
Keypads
You can have a keypad system attached to your door where you can simply key in a code and your door will open. The drawback to this is that you can forget your access code and lock yourself out of your own home in which case you will have to call your Local Locksmith for assistance.
Bluetooth Stickers
The latest in modern technology, blue tooth stickers are small stickers that you can attach to anything, including your keys, so that you can locate them when you can't find them. With a smartphone App which turns your phone into a radar screen, you can find anything with the sticker attached to it within a range of up to 100 feet.
These handy little stickers not only help you find your lost keys, you can even attach them to your pets or your children when you take them shopping.
Losing your keys can be a huge inconvenience, there are however, with the aid of modern technology, many different ways to avoid losing your keys; and if all the above tips fail to help you from losing your keys, then make sure that you have your local locksmith on speed dial for a quick rescue.