FIND LOCKSMITHS IN FLORIDA
Unlock Houses | Locksmith For Cars | Lockout Services
Accept Credit Cards

24 Hour Locksmith Florida | 877-867-2073 | Miami | Hollywood | Tampa | Orlando, FL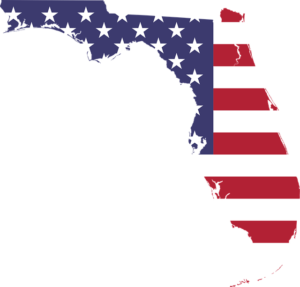 Florida Lockout Services
It's the worst feeling, isn't it? Hearing the lock click just as you realize you don't have your keys in hand. Or, worse, coming home and discovering your keys are nowhere to be found.At least when you're locked out of your home, you have some resources. Neighbors, friends, maybe a landlord close by. But when you're locked out of the car? Well, being locked out of your car in the wrong place at the wrong time in the state of florida– that can be flat-out dangerous.
So if you do get locked out, what then? For starters, we suggest programming our phone number into your cell. Find aLocksmith who is a full-service Florida locksmith, offering emergency lockout and automotive services anywhere you need.
We man our phones 24 hours a day, and we'll send out a locksmith fast – even if you call at 3 am. We know that waiting around outside is inconvenient at best and risky at worst– so we'll send someone out to meet you right away.We can get you back into your home or business, open a jammed lock, or extract a broken key. If you've lost your keys, we'll help make an emergency replacement.
A Florida Locksmith That Helps You in your Lockouts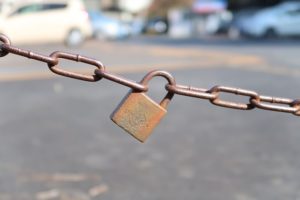 So if you do get locked out, we've got your back. Get a Locksmith who also offers a whole range of residential, commercial, and industrial services that can help prevent lockouts in the first place.Here's some suggestions for making sure you can always get in the door.
1) Rekey your locks to a single key. We can assist in getting you rekey your locks so that one key will work in every door of your home or business. Aside from being super convenient, having just one key reduces the chances that you'll end up on the wrong side of your front door, holding the wrong key.
2) Install keyless locks. A great solution for home or business, keyless locks provide multiple means of entry. Most will allow for the use of a key, but will also permit access via pass code. As long as you remember the digits, you'll never be locked out again.
3) Purchase a key safe. We can install a discreet, high security key safe on the exterior of your home. Set the combination, stash a spare key inside, and rest easy knowing that you and your family will always be able to get back inside – no matter where you've left your keys.
And we do excellent auto work. We'll get your door open without damaging your vehicle or its paint. And we can make you a new key – even a transponder key – if yours is nowhere to be found.
Reliable Florida Locksmith Services
KeyPass is a reputable Florida locksmith with years of experience. We offer security services and hardware for homes, stores, office buildings, and warehouses. Check out the list below, or give us a call. No matter what your locksmith needs are, there's a good chance we can help you out.
Home Locksmith Services in Florida
Deadbolts | Peepholes | Window Locks | Window Grilles | Interior Locks, Knobs, and Latches | Cabinet Locks | Garage Locks | Key Safes | Deadlocks | Rekeying | Lock Repair & Maintenance | Lock Installation | Lock Replacement | Jammed Locks | Emergency Lockout Service
Office Locksmith Florida
Safe & Vault Installation | Desk Locks | Filing Cabinet Locks | High Security Locks | Keyless Locks | Rekeying & Key Control | Lock Repair | Lock Installation | Window Bars & Grilles | Deadbolts | Office Locks | Emergency Lockout Service
Commercial Florida Locksmith Services
Warehouse Locks | Padlocks | High Security Locks | Gate Locks | Office Locks | Safes & Vaults | Heavy Equipment Locks | Overhead Door Locks | Keypads | Emergency Lockout Service
Car Locksmith Services
Transponder Keys | Lockouts | Jammed Key Extraction | Key Replacement | 24-Hour Service
Emergency Locksmith Florida
24 Hours A Day | Lockouts | Rekeying | Stuck Locks | Lock Replacement | Lock Repair | Lost Key Replacement
The Florida Locksmith You Can Count On
Our team at KeyPass Locksmith is highly experienced, professional, prompt, and courteous. When you hire KeyPass, you'll always receive:
•  Professional service from a certified locksmith
•  A fast response to emergency calls
•  Prompt service when you set an appointment
•  Quick service from courteous locksmiths
•  An up-front price promise
•  A 90-day guarantee on all work
So give us a call today. We look forward to becoming your go-to Florida locksmith.